Information on COVID-19 in B.C.
The COVID-19 situation in British Columbia is continually evolving and in an effort to keep our community informed I am currently providing Updates twice a week by email. If you would like to receive these updates please sign up by clicking HERE
On this page you will find information relating to public health orders and relief benefits for families, individuals, students and businesses. You will also find important information about housing, employment and help available through various utility companies.
What is COVID-19?
The symptoms of COVID-19 are similar to other respiratory illnesses and include:
Coughing,  Fever,  Sore throat, Difficulty breathing/Shortness of Breath, Loss of Sense of Smell,  Headache and Fatigue
If you have symptoms you believe could be COVID-19 you can visit the new Covid-19 self-assessment tool, call 8-1-1 or your primary care provider.
*If you are sick you must self isolate and avoid contact with others*
_____________________________________________________________________________
What we all Need to do
If you are feeling sick stay home and self isolate- no exceptions.
Wash your hands often
Physically Distancing yourself from others by maintaining a 2 meter distance.
Cough and sneeze into your elbow
Increase cleaning of surfaces at home and work
Those returning to BC from out of the country are required to self isolate for 14 days and must provide a self-isolation plan before or upon arrival to B.C.
Follow Dr. Bonnie Henry's Travel Manners when traveling within BC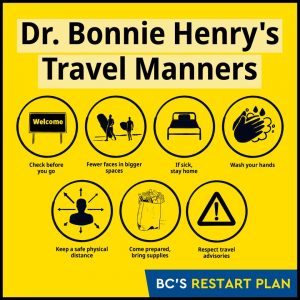 ℹ️ Visit the BC Center for Disease Control website for more tips on how to keep you and your family safe amid COVID-19
______________________________________________________________________________
Employment and Workplace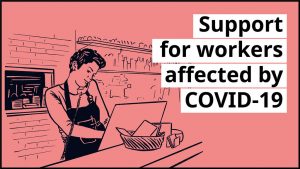 ℹ️ Read More: WorkSafeBC Instructions for employers and employees
ℹ️ Read More: PHO Guidance Documents for specific industries and workplaces
ℹ️ Read More: WorkSafeBC Guidelines for businesses re-opening in Phase 2
_______________________________________________________________________________
Support for Businesses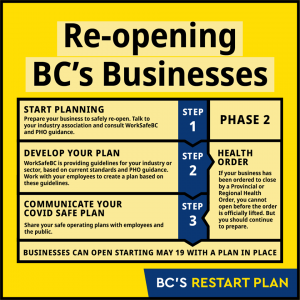 Wage subsidy is available for small businesses, non-profit organizations, and charities to prevent worker lay-offs
To support non-profits, service delivery agencies and child care providers, BC will continue to provide funding even if these agencies are closed or their regular operations have been disrupted.
 Business Credit Availability Program (BCAP) is available for small and medium-sized businesses.
Canada Emergency Commercial Rent Assistance (CECRA) will provide much needed relief on the rental expenses for small businesses experiencing financial hardship due to COVID-19.
Payment for the following BC business taxes are deferred until after September 30: Employer Health Tax (EHT), Provincial Sales Tax (PST), Municipal and Regional District Tax, Tobacco Tax, Motor Fuel Tax and Carbon Tax. Additional the April 1st scheduled increases to the carbon tax and the scheduled new PST registration requirements on e-commerce and the implementation of PST on sweetened carbonated drinks have all been delayed.
BC has cut the school tax for business and industry property classes by 50%, to be passed onto tenants on triple-net leases.
Federal income tax payments owed are deferred until after August 31
ℹ️ For employers and retailers seeking detailed information about the Restart BC Plan, please refer to the BC COVID-19 Go-Forward Management Strategy (PDF, 634KB) and the BC COVID-19 Go-Forward Management Checklist (PDF, 320KB), as well as resources from WorkSafeBC.
ℹ️ B.C. Business COVID-19 Support Service  is a new service that provides information and support to businesses who need assistance in light of COVID-19. They act as a one-stop shop to provide businesses with all the information they need on benefits that are available to them.
________________________________________________________________________________
Support for People
Canada Emergency Response Benefit (CERB) will provide $2,000 a month for workers who have lost all or part of their income as a result of the COVID-19 pandemic
BC Emergency Benefit will provide a one-time, tax free $1000 payment to those who receiving the CERB benefit
Boost to GST-credit and Canada Child Benefit payments to low-income individuals and families
Increase to B.C. Climate Action Tax Credit. (Effective July 2020)
A new temporary $300 monthly supplement will be provided to those who don't qualify for federal relief (such as CERB) and who are receiving disability or income assistance, or are a low income senior who receives the B.C. Senior's Supplement
BC has provided $50 million to the United Way to increase supports for seniors through things like the Better at Home program.
BC has announced up to $500 available in monthly temporary rental supplements Information and applications can be found here A list of Frequently Asked Questions can be found here
New Emergency Relief Support Fund for children and youth with special needs and their families. The fund will provide a direct payment of $225 per month to eligible families
ℹ️ Read all the details about BC's COVID-19 Action plan which includes $2.8 billion for people and services and $2.2 billion for businesses and recovery here.
________________________________________________________________________________
Housing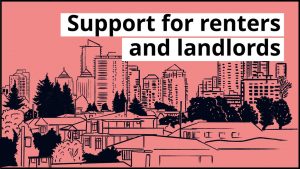 ℹ️ Read more about tenancies and COVID-19 here
________________________________________________________________________________
Support for Post Secondary Students
Canada Emergency Student Benefit (CESB) will provide $1,250 per month for up to four months to students who are not receiving the Canada Emergency Response Benefit
Six-month interest-free moratorium on repayment of Canada Student Loans. (Effective April 2020).
All B.C. Student Loan payments will be paused until September 30, 2020.
$3.5 million in emergency financial assistance for post secondary students
$1.5 million to supplement the Indigenous Emergency Assistance Fund for Indigenous post-secondary students experiencing financial pressures
The Province has launched Free2Talk which will provide free and confidential 24/7 mental health supports for all post-secondary students in BC.
________________________________________________________________________________
Community Supports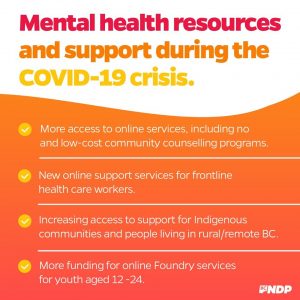 ________________________________________________________________________________
Help Available with Utilities
TELUS 
Offering flexible payment options for consumer and small business customers who have been financially affected by the crisis
ℹ️ More information available here: https://www.telus.com/en/about/covid-19-updates
SHAW
If you are having any concerns paying your monthly Shaw Internet bill due to hardship resulting from the COVID-19 situation, they will work with you to find a flexible payment arrangement that considers your financial and connectivity needs
ℹ️ More information available here: https://www.shaw.ca/covid-19
BC HYDRO
They have set up a COVID-19 Relief Fund which allows eligible residential customers who have experienced job loss to receive three months of free credit on their BC Hydro bill based on their average consumption. The fund also allows eligible small businesses that needed to close due to COVID-19 to have up to three months of electricity charges waived
 They are stopping all disconnections for non-payment
Cancelled all non-emergency planned power outages affecting residential customers.
ℹ️ More information available here: https://www.bchydro.com/news/conservation/2020/covid-19-updates.html
FORTIS BC
Residential Customers can apply for an interest free payment deferral (from April-June). Payments can be distributed over one year to minimize impact
For small businesses that have been forced to close, bill credits will be issued to offset any charges to their account while they've been unable to continue operating. Businesses still open, but facing a slowdown in revenue, will not receive bill credits but can also receive bill deferral for the same 90 day period as residential customers.
They have waived late payment fees and will ensure that no customer is disconnected from the energy they need for financial reasons.
ICBC
For those using their vehicles less than before or not at all, there is the option to reduce your coverage or switch to storage insurance until restrictions are lifted. You can also choose to temporarily cancel your insurance, and they will be waiving the usual $30 cancellation fee and $18 re-plating fee.
Allowing customers to defer monthly payments for up to 90 days without penalty. For those who still need flexibility at the end of the deferral period, ICBC will set up extended payment plans
​ICBC has also confirmed that customers will be able to use their vehicles for the delivery of food or medical products and services, without changing their insurance (vehicle use) or paying a higher premium. This includes people volunteering to help deliver groceries or other essential supplies to seniors and other people in need.
ℹ️ Customers are encouraged to call their broker about changing their coverage and lowering their premium to reflect changes in how much they drive and the related risk – it can be done easily over the phone at no charge. 
ℹ️ More information available here: https://www.icbc.com/about-icbc/contact-us/Pages/covid-19.aspx 
_______________________________________________________________________________
More Information
_____________________________________________________________________________
Previous Updates
If you would like to receive these updates by email please sign up by clicking HERE
________________________________________________________________________________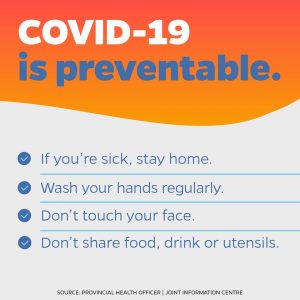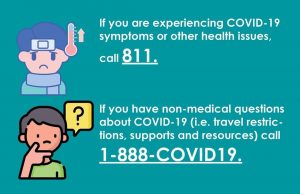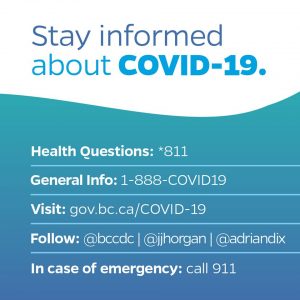 North Cowichan and Duncan to be better protected from floods
Local and regional governments in 18 communities have been approved to receive a share of more than $12 million in provincial emergency preparedness funding to support structural flood mitigation projects. This includes $750,000 to the Cowichan Tribes for Cowichan River erosion protection for the Clem Clem Villiage and $750,000 to North Cowichan for the Canada Avenue Floodgate.
"People in our community have been greatly disrupted by the impact of flooding in recent years," said Doug Routley, MLA for Nanaimo-North Cowichan. "This project will help mitigate the impacts of localized flooding so that people can rest assured their properties and livelihoods are better protected."
Read more about this funding HERE
Expanding Child Care Spaces in Nanaimo

Sheila Malcolmson and I visited the Nanaimo Innovation Academy Foundation who are in the process of expanding their child care spaces thanks to funding from the Childcare BC New Spaces Fund. The centre offers a range of programs for families, including free monthly parenting workshops. Staff are excited to be able to expand their program and to be able to better meet the growing needs in our community.
In the past two years we have created 172 new child care spaces in Nanaimo and helped families in Nanaimo save $11 million in child care fees thanks to our Affordable Child Care Benefit.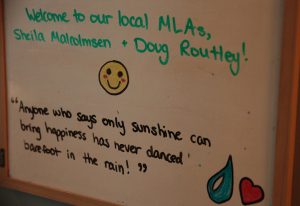 A new school is on the way to replace Cowichan Secondary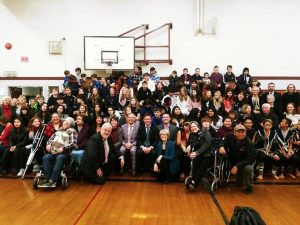 After over a decade of waiting, thousands of Cowichan students can look forward to a new, seismically safe Cowichan Secondary school that will benefit the community for generations. Our government is providing $79.9 million to replace Cowichan Secondary as part of the Province's Seismic Mitigation Program.
The new, seismically safe school will have capacity for 1,100 students, eliminating the need for portables. It will include a new sports field and neighbourhood learning centre, and will be built on the Cowichan Place property next to Vancouver Island University's Cowichan campus. The new neighbourhood learning centre will be used for community programming, such as child care, to further benefit people in the Cowichan Valley.
The new school is expected to be ready for students in September 2023.
Year-end Interview with Cole Schisler from the Ladysmith Chronicle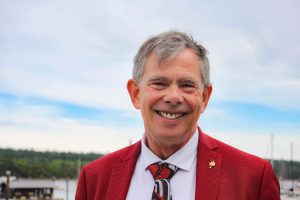 "In 2019, the NDP has spent $17.5 million to build the health science centre at Vancouver Island University (VIU), $5 million to expand the marine, auto, and trades complex, $4.9 million into new trades seats for plumbing, electrical, and power engineering. For other education funding, the NDP has put forth $7.4 million in school upgrades in Nanaimo-North Cowichan, $210,000 in playground funding, and $65,000 to fund new Indigenous teaching spaces.
In housing for the Nanaimo-North Cowichan region, Routley said the NDP has either built or begun construction on 550 new affordable housing units.
Some major construction projects have started, like the Crofton Road upgrade which will see the entire road repaved and widened.
The NDP reversed cuts to ferry service from Nanaimo to Gabriola Island, and Crofton to Vesuvius, and reduced fares on those routes by 15 percent.
Routley helped secure funding for the Morden mines in Morden Colliery Historic Provincial Park. The government committed $1.4 million to restoring the park and preserving history of the area.
In childcare, the NDP has announced 400 new child care spaces. Routley said the government has put '$6.7 million back in to parent's pockets' with the Affordable Childcare Benefit. The NDP also gave $815,000 to the First Nations early childhood program for Nanaimo-North Cowichan.
The NDP has announced a new hospital in Cowichan, a new ICU in Nanaimo, and an urgent care clinic in Nanaimo. $5.5 million was invested for new MRI machines at Nanaimo General Regional Hospital, (NRGD) to run MRIs 24 hours a day. Routley said that has resulted in 2,000 more MRIs performed at NRGH in 2019. The NDP has put $7.5 million into upgrading electrical at NRGH, hired 30 new paramedics for Nanaimo-North Cowichan, and purchased three new ambulances for Nanaimo-Ladysmith.
"I'm really happy with those riding specific pieces," Routley said. "I have to say that after 12 years in opposition, running around the province listening to the challenges people face, and essentially promising to address those, it's so satisfying to actually see it happen."
Read the full interview HERE
Investing in the Child Care our community needs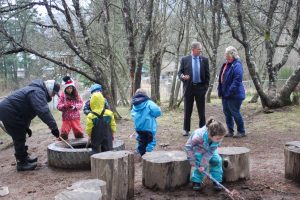 Since 2018 we've invested over $7.8 million in the Cowichan Valley so that families have access to affordable, quality child care when they need it.
This includes the creation of 269 new child care spaces and converting 124 existing spots into universal child care prototype spaces in the Cowichan Valley.
We introduced the new Affordable Child Care Benefit which is saving families up to $350 a month on child care fees -which has so far put over $3.1 million back into the pockets of families in the Cowichan Valley
I will never forget attending the announcement for the universal child care prototype spaces at Parkside Academy in Duncan last year where we heard from parents who say they no longer have to visit food banks regularly, who can afford to no longer work 7 days a week and actually have time to spend with their children and parents who could now afford things like buying their child their first bike.
After years in opposition advocating for investments in child care while watching people in our community struggle with increased costs and lack of spaces, I am so proud to be part of a government who has made record investments in Child Care. These investments are making a real difference in the life's of my constituents and only reinforce the need to continue our path to a universal $10 a day child care program in B.C.
__________________________________________________________________________________________________________
Shout out to the Ladysmith Bakery who, every year at Christmas time, creates an amazing Gingerbread house display and decided to do a First Nations theme this year- absolutely stunning!
 
__________________________________________________________________________________________________________
Minister of Transportation, Claire Trevena, joins us on Gabriola Island for a ride on the GERTIE bus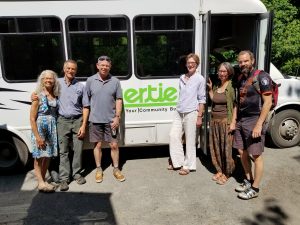 Thank you to Claire Trevena, Minister of Transportation, for joining me on a visit to Gabriola Island to ride and learn about the GERTIE bus
For those of you who have never heard of GERTIE, it is a very unique and special community bus on Gabriola Island that was created not just to meet the need for transportation but with the overall goal of reducing the islands GHG emissions- GERTIE uses a Waste Vegetable Oil (WVO) as a bus fuel supplement.
___________________________________________________________________________________________________________
Visiting the Ladysmith Resource Center with Premier Horgan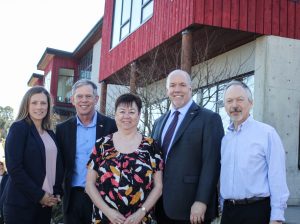 I had the opportunity to visit the Ladysmith Resource center with Premier Horgan where we discussed the many different programs offered through the center- which are far too many to name. I remember when the Ladysmith Resource Center was just a small office just off of 1st avenue and it has been amazing to watch it grow to where it is today. They strive to offer services that meet the needs of people in the community- everything from prenatal and youth to seniors, not to mention their food bank and child care services.  I am so grateful to the staff for their hard work and dedication, and I was so proud to be able to bring our Premier here to see the amazing work being done by the staff and volunteers.
While we were there we also received an update on the progress being made on their affordable housing project. Recently BC Housing awarded the Resource Center with $3.6 million in funding to build new affordable housing for people in Ladysmith, and they are currently in the planning stages.
___________________________________________________________________________________________________________
Welcoming Pole Unveiled at Ladysmith Secondary
Ladysmith Secondary School has unveiled their new Welcoming Eagle, carved by Stz'uminus First Nation artist John Marston. Carved from red cedar, the 20 foot tall carving is the centre piece of Nutumaat Syaays (working together as one) project. This project began 9 years ago and it was an emotional day for many to watch the unveiling. This project is a true example of reconciliation in action and I am so proud of the work being done in our community between First Nations, our school districts and city officials on reconciliation.
I was honored to read and present John Marston with a Certificate of Appreciation from Premier John Horgan for his work on this project during the unveiling.
____________________________________________________________________________________________________________
Buy BC Relaunches, encouraging people to buy local
Buy BC programming is being relaunched to boost B.C.'s agriculture industry and fuel public interest in shopping for made-in-B.C. products. Bringing back the brand power of this marketing program — popular with B.C. growers and producers, but cancelled in the early 2000s — will make it easier for British Columbians to explore new and different products from around the province.
The Buy BC Partnership Program involves cost-shared funding that is available not only to agriculture and seafood producers, processors and co-operatives, but also to relevant industry associations, as well as agricultural fairs and markets within B.C., like the Moss Street Market.
As well, logo-licencing agreements will be available for B.C. agriculture and seafood companies that do not require cost-shared funding, but still wish to use the Buy BC logo on products to help consumers easily identify their product as a local product.
The Buy BC Partnership Program will provide $2 million in funding per year, over the next three years, to help eligible applicants with their marketing efforts using the Buy BC logo on their products or promotional materials.
_____________________________________________________________________________________________________________
Long awaited New Hospital coming for the Cowichan Valley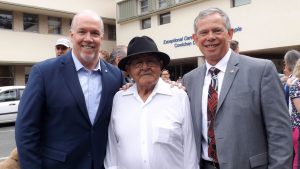 As long as I have served as MLA for this community the Cowichan Hospital has faced overcrowding issues. The existing Cowichan District Hospital was opened in 1967 and has 134 beds. Since that time, the area's population has more than doubled, leaving the hospital and staff constantly struggling to meet the needs of the growing community.
Our government has announced that construction of a new hospital will begin in 2021 and will triple the size of the existing hospital. Concept plans have been approved and now the budget, scope and procurement method for the project are being worked on.
The planning for a replacement hospital is a collaborative effort among the government of B.C., Island Health, Cowichan Valley Regional District, Cowichan Valley Regional Hospital District, the municipalities of Duncan and North Cowichan, local First Nations and local stakeholder groups.
___________________________________________________________________
Unique Passive Housing opens in Nanaimo
I was happy to attend the opening of the Nanaimo Aboriginal Centres unique passive design affordable housing complex in Nanaimo. The Nuutsumuut Lelum complex features 25-units of affordable housing, a common room, a play area for children and a community garden. The units are passive house certified, meaning they are energy efficient and will drastically cut down on the energy bills for tenants.
Partnering with the aboriginal centre, BC Housing provided $4.7 Million and the City of Nanaimo transferred the $770,000 land to the centre and waived $221,000 in fees and development cost charges. The Regional District of Nanaimo granted $15,000 for the passive house planning.
Nuutsumuut Lelum means 'all in one house.'
37-foot-high totem pole made by Snuneymuxw First Nation carver Noel Brown
_____________________________________
Why I am Opposed to the Garbage Incineration Proposal for Duke Point
I represent over 50,000 voters. Approximately 20,000 of them are residents of Nanaimo. I also represent over 4,000 on Gabriola, fewer on Mudge and Decourcy, as well as thousands more in Cedar and Yellow Point. The Nanaimo residents and their city council are being asked to decide on the land use question of the WTE proposal, but the residents of those Islands and Cedar/Yellow Point, many of them far more directly impacted by this than are most residents of Nanaimo, deserve a say here. I aim to ensure that they are heard. I also represent Snuneymuxw people directly impacted and who have a clear right to consultation on these and all matters affecting them. My provincial role is implicated by the regulation and approval process, an provincial responsibility, as well as the obligations to first nations.
The debate over the technological and scientific merits of WTE will rage on. Across the globe, WTE seems to me to be losing that debate, with the immediate toxic consequences of emissions and legacy pollution issues around fly ash turning the tables against WTE all over the world. That debate informs the political decision of whether or not to allow WTE, but the decision, in the end, is political one of principles. It is the balancing of the information available against the values and principles of a community.
It is reasonable and justified to take a position on WTE based on principles. That is what I want to address.
First, the principles and ethics of Vancouver sending its trash to Nanaimo to be burned in our local air shed. If incineration is harmless and advisable, then it is everywhere. Therefore, the Lower Mainland should be willing to have the facility in their own backyard. If it is ethical and reasonable for Vancouver to refuse the facility, then it is everywhere, including the Sunshine coast and Fraser Valley, where it has been refused. It is, therefore, acceptable for Nanaimo to refuse it as well. Yes, Vancouver now sends it garbage to Cache Creek and many communities on Vancouver Island currently send off Island, as far away as the States. That does not make it any more reasonable or ethical to send Vancouver's waste to Nanaimo. In fact, in 2010 Vancouver adopted a bylaw that forbids mass incineration within its jurisdiction.
Second, we are told that since we have existing emitters, including Harmac, an immediate neighbour of the proposal, we must accept this new emitter. This is fallacy. Harmac is an existing operation, providing existing jobs that pay to support existing families and existing mortgages. Harmac has been there for many decades and, over that time, has constantly been forced to improve its operations and reduce its footprint. Its water use and emissions have been reduced in the order of 90%. The fact we have drive through restaurants and poorly running vehicles does not argue for allowing any new emitter, but rather that we do a better job controlling and reducing those inputs.
Third, the effort to reduce our flow of waste has been as a result of increasing environmental consciousness and a diminished land fill capacity that confronts our near term future. That pressure has resulted in broad public education campaigns to reduce, recycle and compost. Significant public investment has been made. Private operators have invested in the process. Nanaimo was commended at the last Union of BC Municipalities conference for achieving over 70% diversion of its municipally collected waste. Vancouver, on the other hand, diverts about 50%. This, despite the fact that Vancouver has endorsed a zero waste mandate. That mandate is important to my next point.
Fourth, the WTE proposal creates a commodity of waste as a fuel. Recycling and material recovery also creates a value of waste, but for reuse. The two values placed on waste will compete. The incineration option will eliminate the motive to reduce. In fact, it will become an incentive to increase the waste stream. Vancouver has a zero waste mandate and even if they get half way there from their existing 50% diversion rate, the source of "fuel" for the WTE facility will be drastically reduced. the facility, to operate at a profit in generating power, will increasingly compete for trash and, according to energy prices, will out compete recycling and composting for the waste stream. It is my belief that WTE will effectively eliminate reduction, recycling and composting efforts on Vancouver Island.
Fifth, if it is truly a regional and even provincial problem and solution, then we should view it that way in its entirety. How does it make sense, provincially, to ship waste in hundreds of barges from the principle source to outlying communities? Why have one hundred barges plying Georgia Straight from Vancouver to Nanaimo when you could have one barge from Nanaimo to a facility in Vancouver? Unless you're Seaspan, a partner in this project, and make your revenue by barging, how can that make economic or environmental sense?
Sixth, our region has invested heavily in diversifying its economy. We have seen large public investment in supporting the tourism industry. One can question the wisdom of these investments but, the fact is, they have been made. From the cruise ship terminal, the convention centre to trails and parks. We have seen many significant small, medium and large private enterprises support that choice with investments in hotels, bed and breakfasts, kayaking and others. We have several local official community development plans, adopted after thorough consultations, none of which envision such a dramatic shift in focus.
Seventh, this proposal and Vancouver's gravity in the discussion of waste management in BC cries out for a regional and, in fact, provincial answer to this vexing issue. The proposed plant will cost just shy of $500 million. There may be as many as four such plants eventually proposed. Assuming they are all of similar scope, that is a capital investment of as much as $2 billion. What could BC do in terms of a truly sustainable, world leading Zero Waste plan with an investment of up to $2 billion? We could and should be global leaders in such techniques, technologies, policies and services. Such a plan would be far more diversified and offer much more employment and economic development, spread throughout the province, rather than offering massive capital concentrated opportunities to a few huge investors. We could export our expertise rather than our trash and emissions.
Finally, we live in a democracy. We have the right to say yes and the right to say no. The debate over the efficacy of the technology will rage on. I believe that the principle involved provide the grounds for refusal, regardless of the outcome of that technical debate. Proponents will portray opponents as being against development and jobs. That is ridiculous. All German Shepherds are dogs, not all dogs are German Shepherds. All good, community supporting, net gain jobs are jobs. Not all jobs are good net gains for our community. I have spent 10 years as an MLA. I am constantly trying to understand the people I represent and their values. I feel that I am safely and accurately representing the vast majority of those people when I express my opposition to this proposal.
All of this cries out for us to find better answers. The positive side of this proposal, is that it has sparked greater awareness of the issue of waste creation and management and has created an opportunity to achieve better results. That, finally, brings me back on topic of this page. The discussion of how to avoid WTE and achieve better solutions. That is a discussion worth having and one that will create unity of purpose rather than division.
---
Ferries Cuts Prove BC Liberal Incompetence
The coastal communities of BC are integral to the province's economy. We represent one million people, all ferry dependent. Our communities contribute immensely to the economy and constitute a core element of the social and cultural identity of our beautiful province. Essentially, one quarter of the provinces population and 30% of the provincial economy depend on our coastal ferry system. This is not a simple case of small populations who are affected by decisions regarding the marine highway they depend on.
The past decade has seen an ongoing and persistent mismanagement of BC Ferries that has resulted in soaring fares and falling ridership. The experiment in pseudo privatization has been an abject failure and the crisis continues to grow. The BC Liberals oversaw massive increases in management and unconscionable increases in their salaries. The bloated management ranks took home bonuses that were worth millions of dollars even as the service failed to reach its targets, lost money and saw declines in ridership of over one million passengers.
On November 11th, the BC Liberals announced they were finally cancelling the rich bonuses of the executives. The next day, NDP critic, Claire Trevena, discovered the bonuses were simply rolled into the basic salaries and were, in fact, continuing. One week later, the BC Liberals announced cancelled sailings, more fare increases and cancellation of free fares for seniors. Could there be a more cynical and insulting combination of events?
The BC Liberals experiment with BC Ferries has failed. It is time to abolish the Coastal Ferries Act and start over. It is time to recognize the public service mandate that originated the service and restore public interest as the core value. Washington State has a similar sized service. Their CEO earns less than 30% of the salary of BC Ferries CEO. There are far fewer managers. Ships are all built in Washington State. The service is seen as a core component of the State's economy. And fares are a fraction of those here in BC.
The BC Liberals have done no economic or social impact study to support the cuts they are proposing. The people of our coast depend on the ferries to travel to work, school, transport goods and support their businesses. There has been no analysis of the costs that will be imposed on our economies through these cuts. They have done no consultation with First Nations, local government, tourism industry or chambers of commerce. They are basing their plan on last year's numbers while ridership has further declined, imposing an even greater loss than already acknowledged. Even these cuts will leave a large loss and increased fares will lead to even lower ridership.
During this latest round of after the fact consultations and until the BC Liberal government relents in its attack on our coastal ferry services, I implore all Islanders, all coastal residents to cry out an angry rejection to these cuts. The only way such decisions are reversed is through st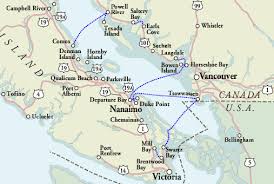 eady, unrelenting resistance. We fought Smart Meters for years before their installation and after. Only when the resistance was obviously never going to relent, did the government at least partially respond.
As long as this government exhibits such priorities as the industry subsidization of the Northwest Transmission Line, which is some $300 million over budget, they cannot claim a lack of resources in support of our ferry service. It is about priority. It is about whether or not government acts in the public interest. These ferries are essential to the economic and social wellbeing of coastal residents and communities, every bit as much as the Northwest Transmission Line, or the roof of BC Place Stadium, or the Convention Center or Skytrain. All of these require multi-billion dollar public investments. All for the same reasons that our ferries deserve public investment that keeps pace with costs.
The BC Liberals need to admit that their experiment with BC Ferries has failed, abandon their Coastal Ferries Act and accept the fact that to maintain this essential service, they must increase the public subsidy, cut management and return to a simple, transit based model. These ferries are our coastal highway. We don't expect free service but we expect fair service. The highways and bridge investments throughout the province are paid by all British Columbians. We expect the BC Ferries system to be treated the same way. It's only fair.
Visit http://bcndpcaucus.ca/files/ferries_report.pdf to read "Washington State Ferries Fact-Finding Tour" written by Claire Trevena, MLA for North Island and Opposition Critic for Transportation and Infrastructure, BC Ferries and BC Transit.
---
UBCM, Ferries and BC Liberal Arrogance
The BC Liberal experiment with the pseudo privatization of BC Ferries has been an abject failure. The Coastal Ferries Act, far from creating an accountable, efficient ferry system free of political interference has, in fact, delivered soaring fares, reduced services, skyrocketing management levels and salaries and has devastated local economies.
Passed into law in 2002, the Coastal Ferries Act created a pseudo privatized corporation with one share. That share is held by the Minister of Finance. It was exempted from Freedom of Information scrutiny. For nine years, we fought in the legislature and in communities to bring ferries back under the scope of FOI. When we finally succeeded, in 2011, it was discovered that the CEO's salary had risen to over $1 million, not including bonus' which were being paid out in spite of losses and missed financial targets. The CEO of Washington State Ferries is paid less than 30% of their BC Ferries counterpart.
Since 2002, we have seen 80-120% fare increases and massive loss of ridership. Of course, it should be no surprise that when fares skyrocket, fewer people can afford to travel. The net result is loss and the need to drive fares up even further. This has had a devastating effect on Island and Coastal ferry dependent communities.
The most recent round of increases was met by a resounding expression of protest, up and down our coast. More than 100 thousand people signed petitions. Protest marches were coordinated in dozens of communities. Thousands of people attended a rally on the lawns of the legislature. All of that was of no avail to a tone deaf BC Liberal government that has long since willfully deafened itself to its citizens. The fare increases went ahead and runs were cancelled.
We have, for a decade now, demanded that BC Ferries be brought back to government oversight and be funded, administered and managed as an extension of the provincial highways system. It is our coastal marine highway. We have demanded that the fleet replacement vessels be built here in BC, as Washington State Ferries must be built in Washington. We have demanded that the management ranks be reduced as they have mushroomed to the point that there is one manager to every six employees, more than 6 times the ratio in the Washington Ferries system.
The UBCM commissioned a report by Larose Research and Strategy into the economic consequences of the fare increases and service reductions. The conservative findings were that the province has foregone $2.3 billion in revenue. It does not even touch on the amount of revenue that might have been added, had the fares remained reasonable. The calculations were based on a comparison of current status versus fares had they remained at inflation general levels in the years 2003 – 2013, since the Coastal Ferries Act was brought into effect. The report estimates that ridership would have increased by 13% and the additional revenues to the economy, through tourism etc., were not even a part of the $2.3 billion in lost revenue. Instead, we have seen more than a million fewer riders per year and economic decline up and down the coast. The whole province has paid for this mismanagement, in lost government revenues, and the whole province would have benefitted, had fares remained reasonable.
The response by the government was to ignore those thousands of voices up and down the coast, demanding relief from high fares. Instead, to deflect attention from the chaos they have created in BC Ferries, the criticism of protesters, the unified voices of Chambers of Commerce and the UBCM report, they announced, days after the report was released and days before the UBCM convention, that they are going to fund a feasibility study for a bridge between Gabriola and Nanaimo. Rather than hear the more than one hundred thousand voices on petitions, Minister Todd Stone hears 600 from Gabriola, signatures primarily gathered during the height of anger during the protests over fare increases in November. Never mind that two OCPs have rejected a bridge, one of those signed off by the BC Liberals. Never mind that the Islands Trust mandate expressly rejects bridges. No, in a display of political arrogance rarely matched in BC political history, the BC Liberals threw a cat amongst the pigeons to create a division, conflict and crisis merely to distract from their failures with ferries. A punishment to the UBCM, of which the Islands Trust is member, for having the audacity to point out the consequences of reckless BC Liberal policy failures.
As I write this, I am sitting in the Union of BC Municipalities (UBCM) convention, while they pass a resolution regarding the BC Liberal government's mishandling of BC Ferries. The resolution before the UBCM notes that fares have reached the tipping point. It calls on the government to reverse the 2013 fare increases and service reductions and to pause any further increases until further socio-economic analysis can be undertaken. It calls for the government to recognize the coastal ferry system as an extension of the provincial highways system and to fund, administer and manage it as such. It call for government to create mechanisms to work with coastal communities to build a sustainable system that meets the needs of coastal communities and our economies.
The resolution has just passed in absolute unanimity. Now it is up to this BC Liberal government to hear the demands of communities, Chambers of Commerce, citizens and First Nations and finally take material action to address the crisis at BC Ferries. Ever hopeful, but always realistic, based on their record, I won't be holding my breath.